October is National Seafood Month, and what better way to celebrate than by supporting Baltimore's local restaurants. We've put together a list of small businesses that offer some of the best seafood in town. There's more to Maryland's seafood scene than blue crabs, and we love the variety and unique flavors offered by these entrepreneurs.
Denzel SharkBarGrill
Denzel SharkBarGrill is a fusion restaurant that embraces Southern American and Caribbean cuisines. The restaurant is owned by wife-and-husband team Nedine Tarby-Richards and Denzil Richards, both of whom are from the Caribbean. Denzil, having been trained in New York City by some of the finest chefs in the restaurant industry, demonstrates his culinary expertise through a menu that offers traditional dishes along with local favorites.
Foodies will note that Denzel SharkBarGrill is located in the building formerly occupied by Jimmy's Restaurant. A loan from Baltimore Community Lending helped Nedine and Denzil cover startup costs to achieve their dream of opening their restaurant in late 2021.
What To Get: Shrimp n Grits. This classic is cooked with homemade lobster saffron tomato broth alongside creamy parmesan grits that are extra cheesy. As is true for every dish on the menu, this one is made with fresh ingredients.
Location: 801 S. Broadway, Baltimore MD 21231 (Fells Point)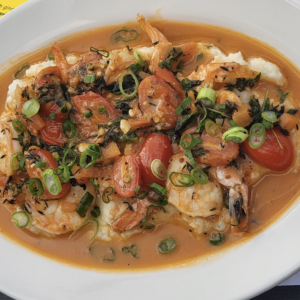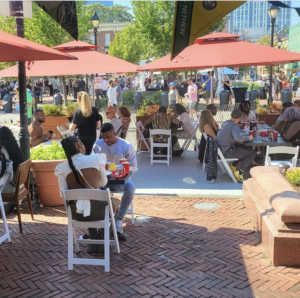 ---
HK Fish House
HK Fish House is a fast, casual seafood joint that bridges the gap between hip hop culture, the community, and food. The menu is inspired by the childhoods of co-owners and chefs Henry Dudley and Kimberly VanKline, who also happen to be married. Henry and Kimberly grew up in New York immersed in a culture where their families regularly cooked fried fish and southern sides with a Creole twist.
HK Fish House's stall will open in Cross Street Market on November 1. A loan from Baltimore Community Lending helped Henry and Kimberly pay for equipment, rent, and other costs to open in the market Cross Street Market.
What To Get: The City Island fish sandwich. Fresh whiting fish is dusted in a custom breading blend and deep fried to perfection. The fish is layered between two slices of buttery brioche and topped with shredded lettuce, beefsteak tomatoes, house brined pickles, zesty red pepper relish, and a tangy homemade HK Boss Sauce.
Location: Starting November 1 at Cross Street Market, 1065 S Charles St., Baltimore MD 21230 (Federal Hill)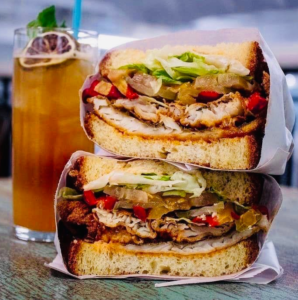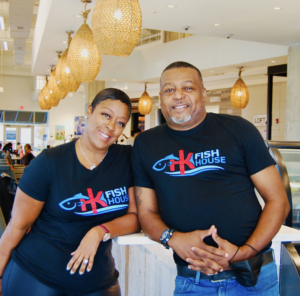 ---
Cho's Sea Garden
Cho's Sea Garden has been dedicated to serving the community with the freshest seafood for over 30 years. They pride themselves in developing relationships with their patrons and providing knowledge and good food, and most importantly, their commitment to their neighborhood.
Cho's Sea Garden is a Lexington Market staple. Although they have temporarily closed while the market is being renovated, they will be a vendor in the new Lexington Market when it reopens in late fall. Cho's will offer a variety of fish, crabmeat, shrimp, oysters, lobster tails, and other seasonal items, as well as grab-and-go prepared meals that can be cooked at home. A loan from Baltimore Community Lending helped Arra purchase and install equipment at her market stall.
What To Get: The lake trout. Cho's Sea Garden gets bombarded with orders for this community staple during the holidays, when families are gathering to enjoy traditional fish fries. Arra's recommendation for cooking the perfect fish is "heads off and split down the back" to retain the fish's shape when frying.
Location: Lexington Market, 400 W. Lexington St., Baltimore MD 21201 (opening in late fall)