If you're like a lot of people, just the thought of being at the airport may induce feelings of anxiety. But one visit to Fashion Spa House at BWI Airport will leave you feeling uplifted with a smile on your face. It's not just a clothing and skincare store; it's a specialty retail experience created and curated by the owner, Cynthia Rumph, for the stylish self-care enthusiast.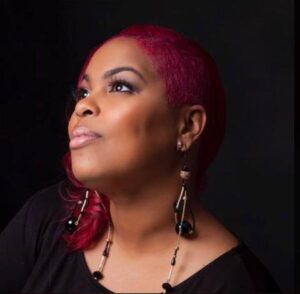 Cynthia has always been outgoing, had lots of friends in school, and participated in a variety of activities. However, having chronic eczema often made her feel isolated and affected her self-esteem. Cynthia recalls how some students were afraid to sit near her because they were afraid they would "catch" it, even though eczema is an autoimmune disease that is not contagious. This experience motivated her to become a nurse so she could care for people whose minds, bodies, and spirits were impacted by similar stressors.
When Cynthia's daughter was born with eczema, she became determined to find a way for her and others to have better life experiences. She knew that stress was a major trigger for eczema outbreaks and other ailments, and she wanted people to experience the transformative power of managing stress through homeopathic and spiritual wellness. Cynthia started making her own creams and lotions from natural, organic, vegan ingredients, such as lavender essential oils to induce calmness.
These treatments were so effective that Cynthia wanted to share them with others. She and her husband, Ketorus Gooding, decided to start Fashion Spa House as a series of pop-up events that offered self-care services such as massage, makeup consultations, and yoga. The success of these events led to the couple securing a wellness studio and retail space in the Hamilton neighborhood of Baltimore City, where they were able to hire ten employees to perform wellness services and sell Cynthia's skincare products. They also began selling t-shirts with self-affirming messages such as "I make my ancestors proud" and "Insanely confident," as well as carefully curated apparel that is exceptionally comfortable, stylish, and flattering for all body types.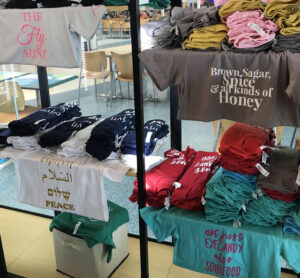 Then the pandemic hit. Fashion Spa House was forced to lay off its staff and temporarily shut down the wellness studio in alignment with government mandates. Fortunately, Fashion Spa House was one of ten small businesses to be awarded a COVID-19 Relief Small Business Grant from Baltimore Community Lending, in partnership with Truist. Fashion Spa House used the $10,000 grant to pay rent and payroll for eight employees, and to purchase personal protective equipment required to operate. "The grant we received helped us preserve the staff that we had so we could continue to manufacture and source our products, keep our business running, and ship orders to our customers that we were receiving when we shifted to e-commerce." Like many businesses impacted by the pandemic, Fashion Spa House relied on online sales through its website.
Although the BCL grant and other funding opportunities allowed the business to operate in a limited capacity, the Harford Road location faced more and more barriers as the pandemic persisted. When Cynthia came across Launch Pad BWI, a program that helps small and minority-owned businesses operate at Baltimore-Washington International Airport through with a low investment, business resources, and ongoing business development training, she was intrigued and decided to apply. Fashion Spa House was accepted into the program and officially opened its store on July 23 in the A/B concourse of BWI Airport.
The 300-spare-foot store offers a variety of apparel, accessories, and the Anasa line of hair and skincare products made by Cynthia. The apparel is sourced from woman designers in the United States and is available in sizes S-4X, designed for comfort, style, and celebration of all body types. The accessories are mixed media masterpieces for the artsy jewelry enthusiast, ranging from simple duplicatable designs to artistic wearable art; the plant-based hair and skincare products are safe for the whole family, including spa treatment kits that can be enjoyed at home. Fashion Space House also offers a text VIP Group that allows customers to receive loyalty discounts and notifications about specials.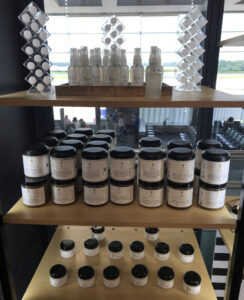 Cynthia acknowledges and embraces the challenges of being a small, local business surrounded by large, well-known stores. "Fashion Spa House is not a brand that people know. I need to earn their trust and show them why it's for them," she explains. That's one of the reasons Cynthia goes the extra mile to listen, observe, and absorb feedback. She greets every customer enthusiastically and engages them based on their comfort level, breezily offering suggestions based on their individual preferences and needs. To help customers feel confident and pleased with their clothing purchases, Cynthia figured out a way for customers to try on clothing in a makeshift dressing room – a divider that can be set up and taken down as needed. She noticed that younger people tend to fly in the morning and early afternoon while older people tend to fly, so she started changing the clothing on her mannequins throughout the day to appeal to each audience.
Fashion Spa House doesn't just sell products; they sell joy and self-celebration. Case in point: the "I love my curves, curls, color, and culture" t-shirt was recently spotlighted by Gaby Santana, editor-in-chief of Emperifollá and social media influencer whose mission is to inspire Black and Brown audiences to be proud of their identity. So whether you're a stylish self-care enthusiast, or a stylish self-care enthusiast in training, you'll find what you're looking for at Fashion Spa House.
---
You can check out Fashion Spa House on their website, Instagram, or Facebook. You can visit Fashion Spa House in the A/B concourse of BWI Airport.