Mayson-Dixon Companies is a firm based in Baltimore that undoubtedly exemplifies the expression, "A lot can happen in six years." Founded in 2015 as MD Strategic Consulting, it has since grown into an MBE-certified community development and advocacy firm that can build, supply, engage, manage, and invest in any type of project. Co-founders Jayson Williams and Matt Newcomer have deep roots in the Baltimore area; Jayson's great-grandfather was a small business owner who advocated for minority business opportunity in Lexington Market, while Matt's grandfather and great-grandfather founded a construction and supply business called Modern Builders in Carroll County (which was brought back 50 years later to become part of Mayson-Dixon Companies). They're on a mission to bring better communities into the world and into Baltimore, and their latest project aims to do just that.The firm is transforming a vacant building in the Station North neighborhood of Baltimore City into eco-friendly micro apartments, with the goal of creating a unique, cool, sustainable living space. Local businesses owned by people of color will do most of the construction and contracting work, and the renovations will incorporate reclaimed materials salvaged by Second Chance (a local nonprofit that provides people, materials, and the environment with a second chance). Amenities will include a communal basement and outdoor green space, highly energy efficient appliances, and solar panels; in fact, residents won't be billed for electricity because the building will emit so little electricity. The building is also conveniently located near popular restaurants and services in the neighborhood.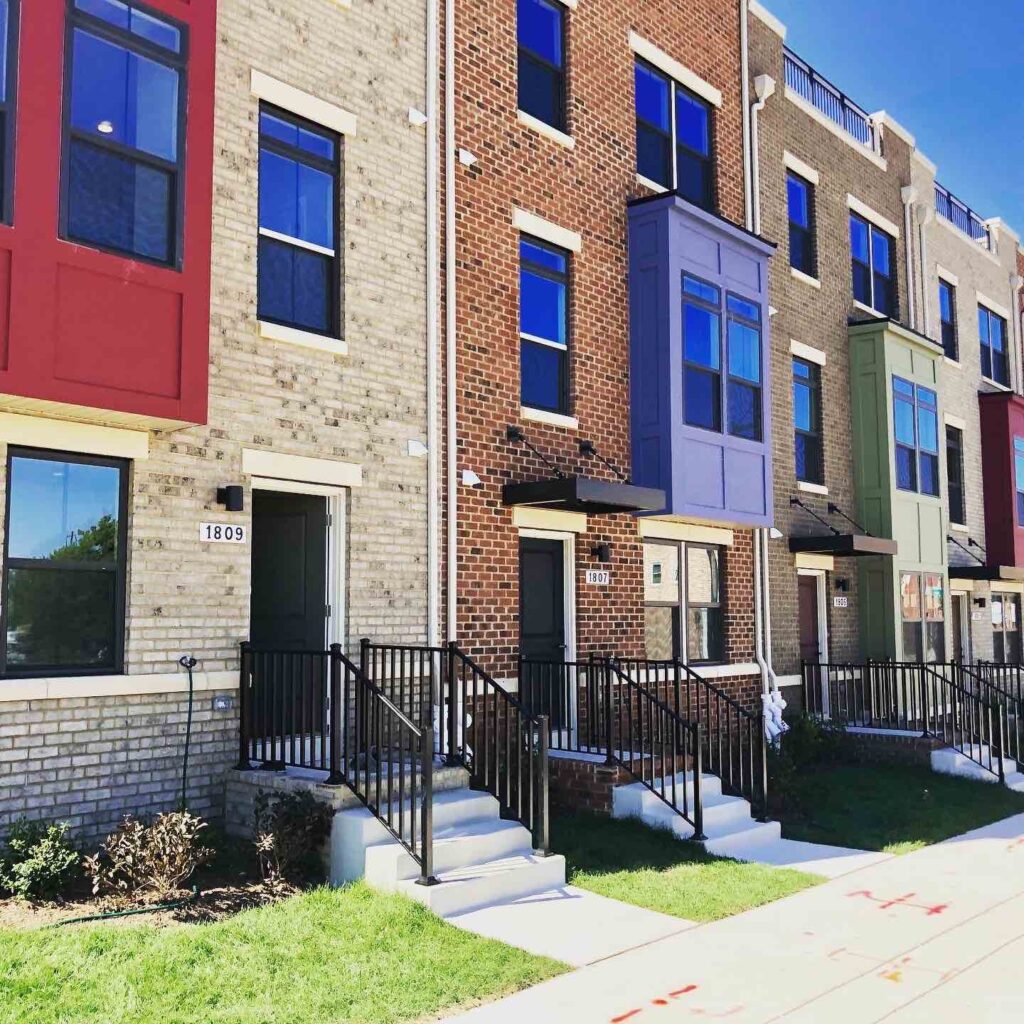 Because the firm encompasses four companies (Modern Builders, Modern Suppliers, MD Strategic Consulting, and Mayson-Dixon Properties & Management), Mayson-Dixon will be able to handle all leasing and management services in-house. This vertical operation strategy makes projects run more smoothly with fewer delays. According to Jayson, each company was created as a solution to the problems they were encountering when working with other companies, or as a result of not being treated with the respect they deserved. Mayson-Dixon strives to operate in an ethical manner that is inclusive of populations that are often overlooked; for example, they contract with businesses that are small, local, and MBE/WBE-certified whenever possible. That's one of the reasons Mayson-Dixon chose to finance the project through Baltimore Community Lending. Jayson says, "We could have went through a bank to get financing, but we chose to utilize BCL (Baltimore Community Lending). We want to show others that projects can be done through nonprofit lenders like BCL."
Similarly, Baltimore Community Lending knew that Mayson-Dixon's project fit within BCL's mission to revitalize Baltimore neighborhoods. Sean Russell, Vice President and Chief Lending Officer, shares, "BCL is proud to partner with the Mayson-Dixon team's effort to create unique, sustainable and affordable housing redevelopment in Station North.  Mayson-Dixon's principals share BCL's mission of, and focus on, supporting locally-owned MBE/WBE contractors and employers.  We look forward to working with Mayson-Dixon on their future planned development work in Baltimore City."
Jayson hopes other community developers take an equally inclusive approach when planning projects in neighborhoods. His advice? "Research the community, know what their needs are, partner with the right people, and keep showing up. Ask questions and be willing to learn." Advice we could all learn from.