Fashion is Jessica LaPrade's destiny. Growing up, Jessica never settled for clothing off-the-rack and loved sketching her own designs; in particular, she remembers drawing her dream fifth-grade graduation dress in full detail. Jessica learned how to bring her visions to life at the Art Institute of Philadelphia, where she worked her way up from remedial sewing classes to constructing bridal gowns. After graduating, Jessica worked at a retail store and a call center to pay the bills while maintaining a side gig providing tailoring services. Her side gig expanded into making and selling unique clothing pieces under her brand, Needles and Stix. When she started incorporating crocheted pieces into her clothing line after picking up crocheting as a hobby, they were an instant hit. "I always say I have two personalities: roses and sunflower," Jessica says. Her "roses" personality excels at making clothing by following patterns, counting stitches, and measuring for accuracy. Her "sunflower" personality is bright, bold, and creative, allowing her to create interesting pieces that appeal to customers looking for something unique.

Jessica built a steady following, developing a reputation as a reliable business owner who went above and beyond to make her customers happy. She debated quitting her stressful job at the call center to become a full-time entrepreneur, but worried about losing the security of a stable job. Then the Covid-19 pandemic hit, and orders from Jessica's online shop started rolling in as customers shifted to shopping online. That was the push she needed to finally quit her job to focus on her business. Jessica is amazed at the relief she felt, explaining, "I didn't want to always wonder what would have happened if I had stayed. Owning a small business is stressful too, but I love what I do."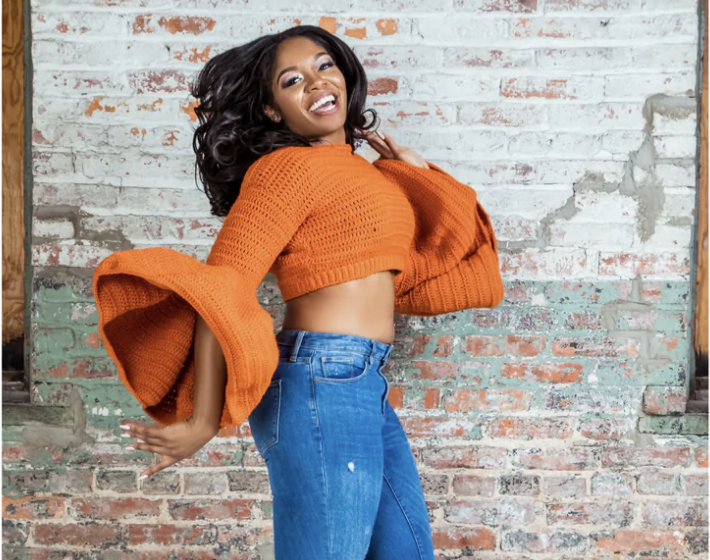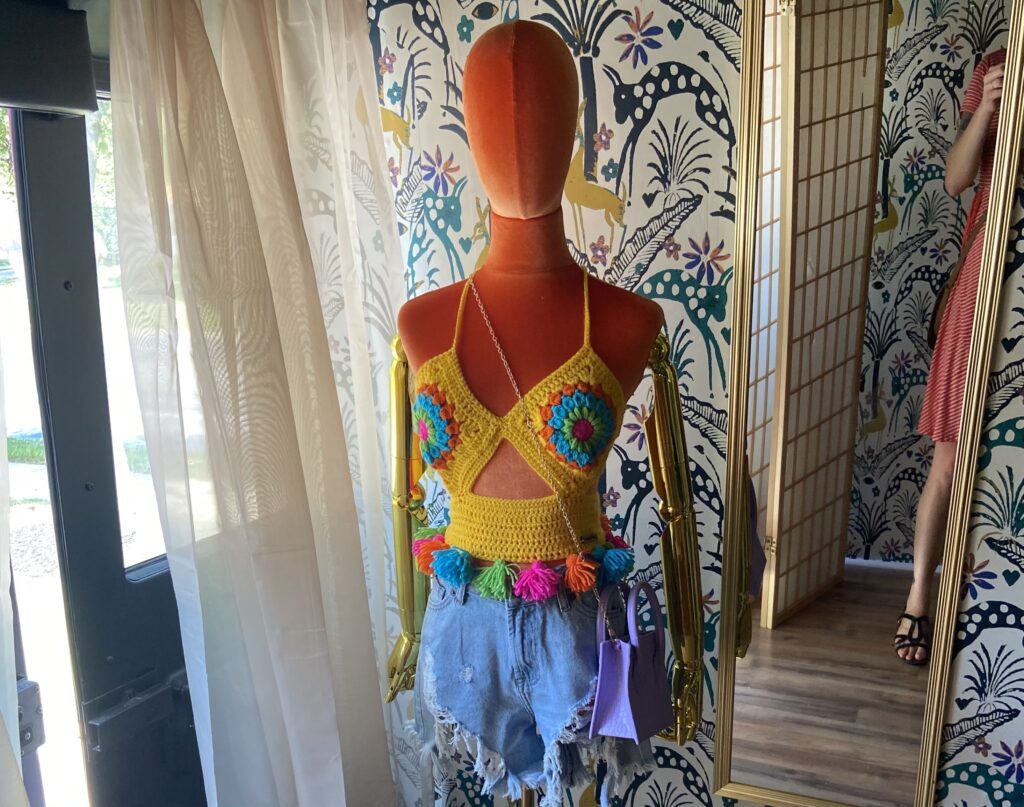 Needles and Stix is a boutique offering one-of-a-kind tops, dresses, bottoms, hats, and handbags. Each piece is designed and handmade by Jessica, inspired by her "sunflower" personality. She also takes custom orders. Among her bestsellers are her hand-crocheted bucket hats and beanies. While Jessica's fashion line is primarily geared toward women, many men order custom hats to match their shoes or outfits. She is working on expanding her men's line as well as adding plus sizes.
In 2021, Jessica started thinking about opening a physical location. After researching her options, she decided to purchase a bus to convert it into a mobile boutique. However, she had no idea where she would get the money for it, as she had been bootstrapping the business by herself. Then her friend, Sekwan Merritt, told her how he had received several loans from Baltimore Community Lending to fund his business, Lightning Electric. After contacting Baltimore Community Lending and learning about the process, Jessica decided to apply for a small business loan. She worked with David Freeman, BCL's business coach, to produce a business plan and cash flow projections. Then she worked with Don Cutwright, one of BCL's loan officers, to complete her loan application.
Don knew Jessica was serious about her business from the beginning. He recalls, "She did her homework. She thoroughly researched the industry and came to us with a detailed list of the costs associated with her project. It's always a pleasure to work with small business owners who know their industry and are passionate about their business." Don and David walked Jessica through the entire application process from submitting the required documents, to answering her questions, to helping her research operating regulations and best practices. Don even accompanied Jessica to the MVA to assist with the bus's documentation.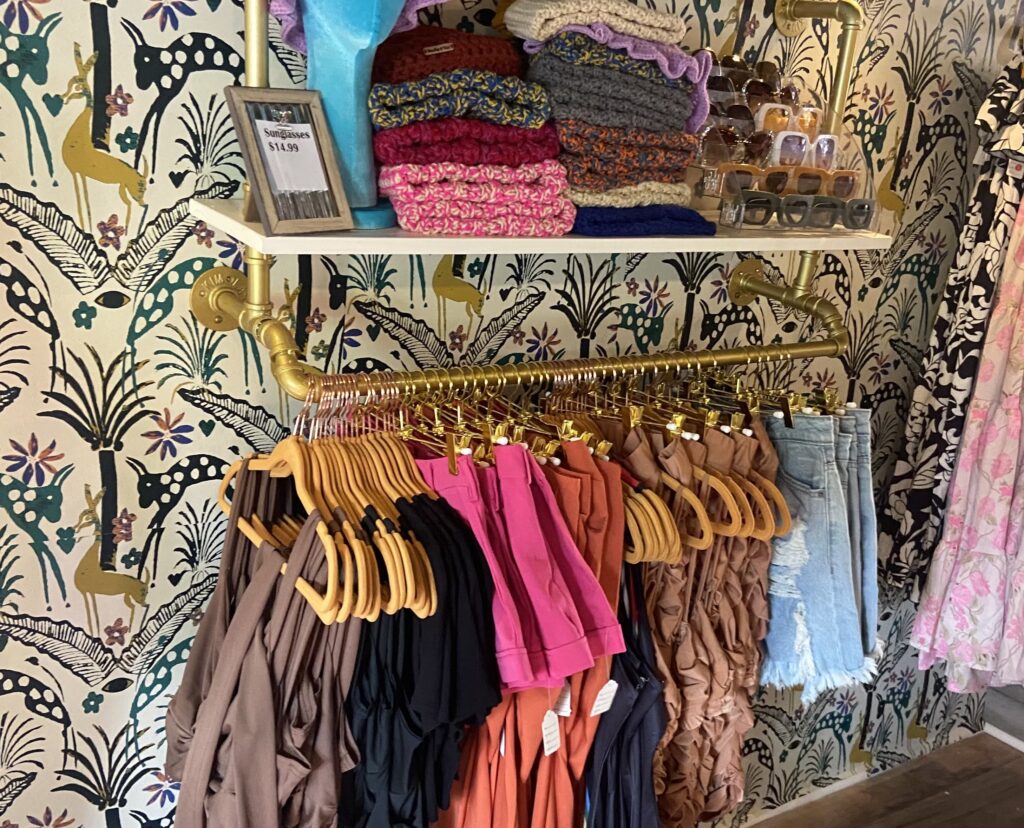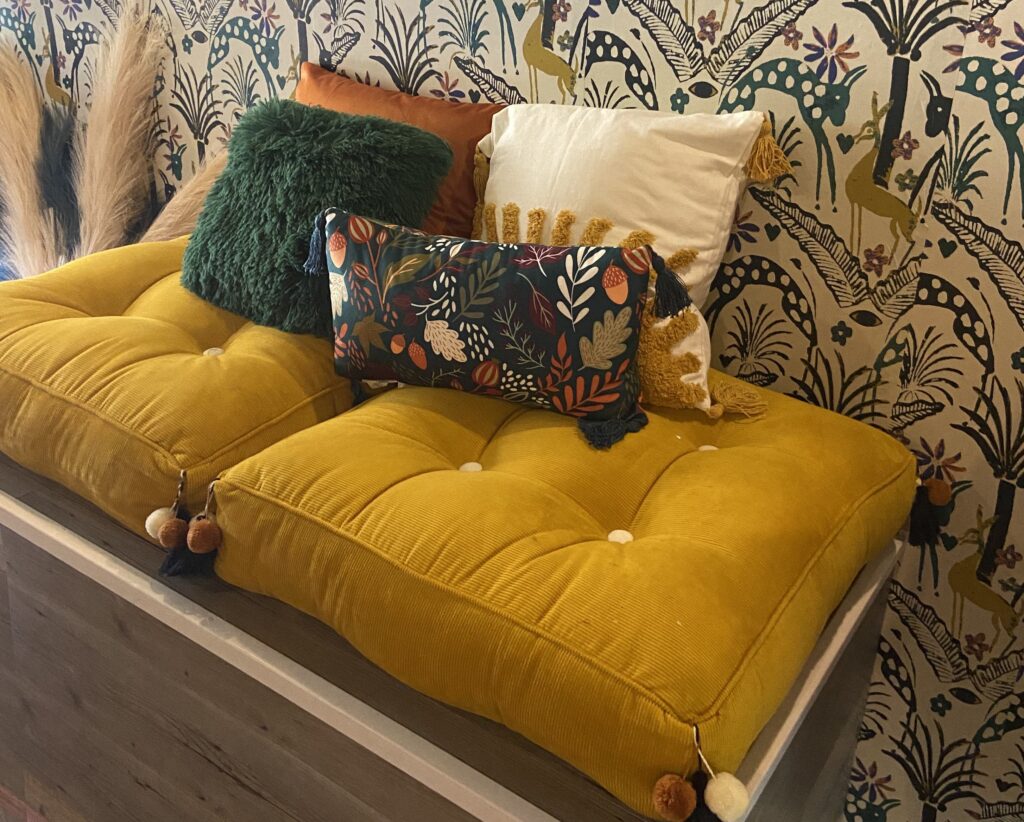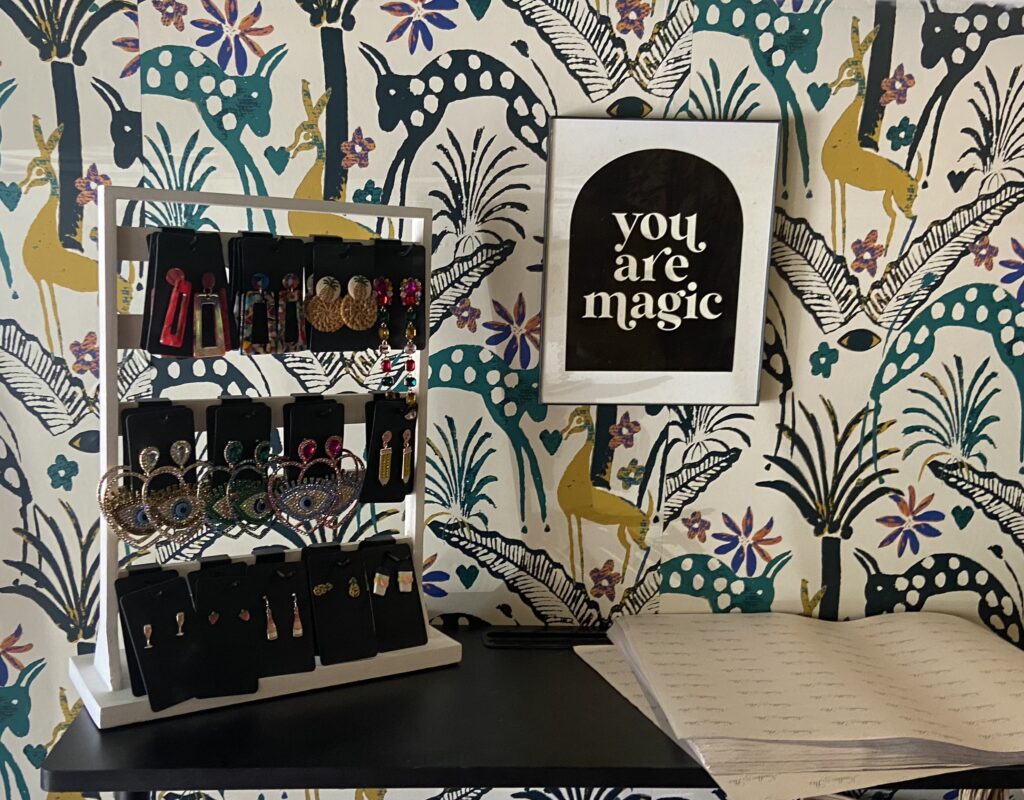 After Jessica's loan request was approved, she got to work buying a school bus, learning how to drive it, tearing out the seats, and painting the outside. She curated the interior as an intimate space complete with a changing area, a cozy seating space, and elegant decor. Customers can browse the eclectic clothing, sunglasses, and jewelry for sale. As Jessica says, "There's something for everyone. It's not just clothes. You can buy accessories to complete the look."
As of August 28, Needles and Stix is officially on wheels. Guests at the grand opening were treated to a reception with drinks, lite fair, a photo booth, and mingling. Jessica's proud mother, Monique Miskimon-Aikens, was one of the guests. Monique has no doubt that Jessica is on the right path, explaining, "From the age of five years old, (Jessica) has been fashion conscious…She's always had her own voice in her apparel. She's not one to be the status quo." What does Monique believe makes her daughter successful? "Her drive, her tenacity, her spunk, her faith."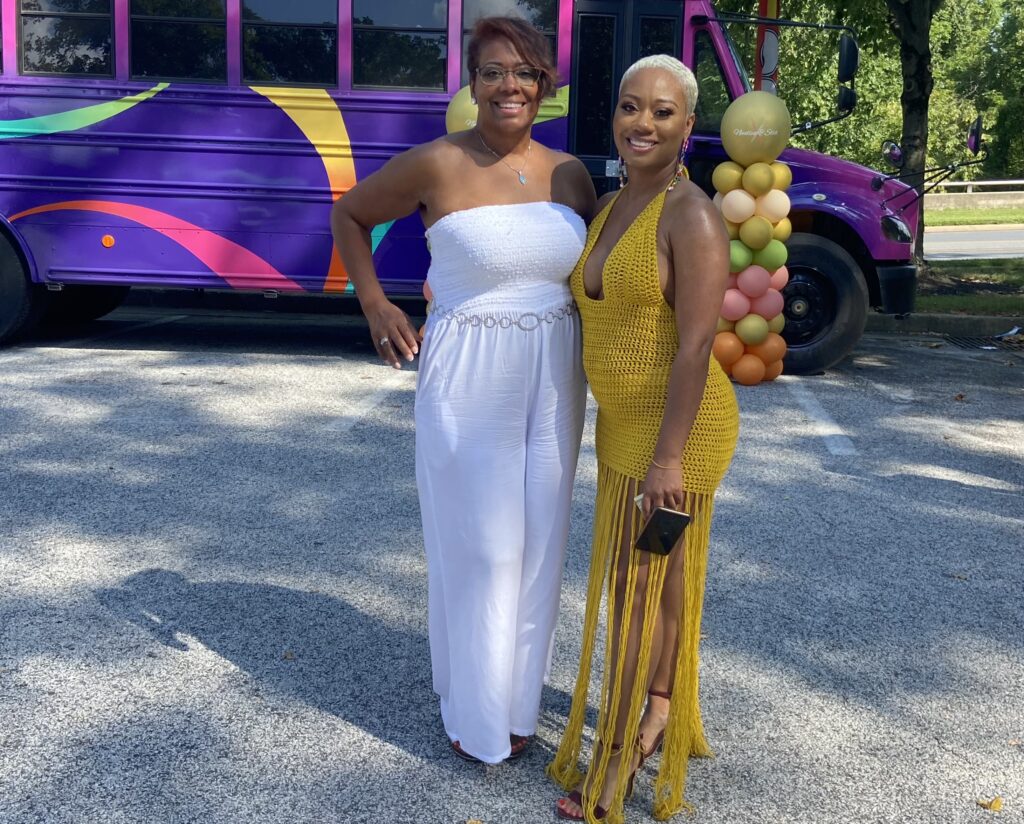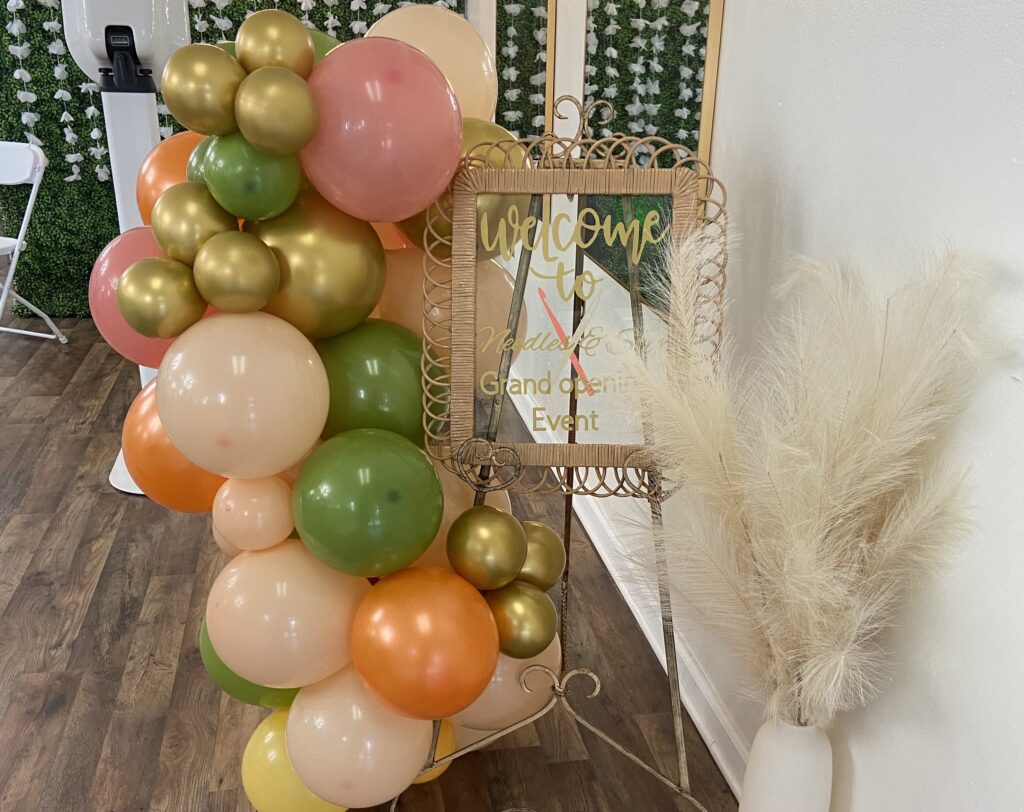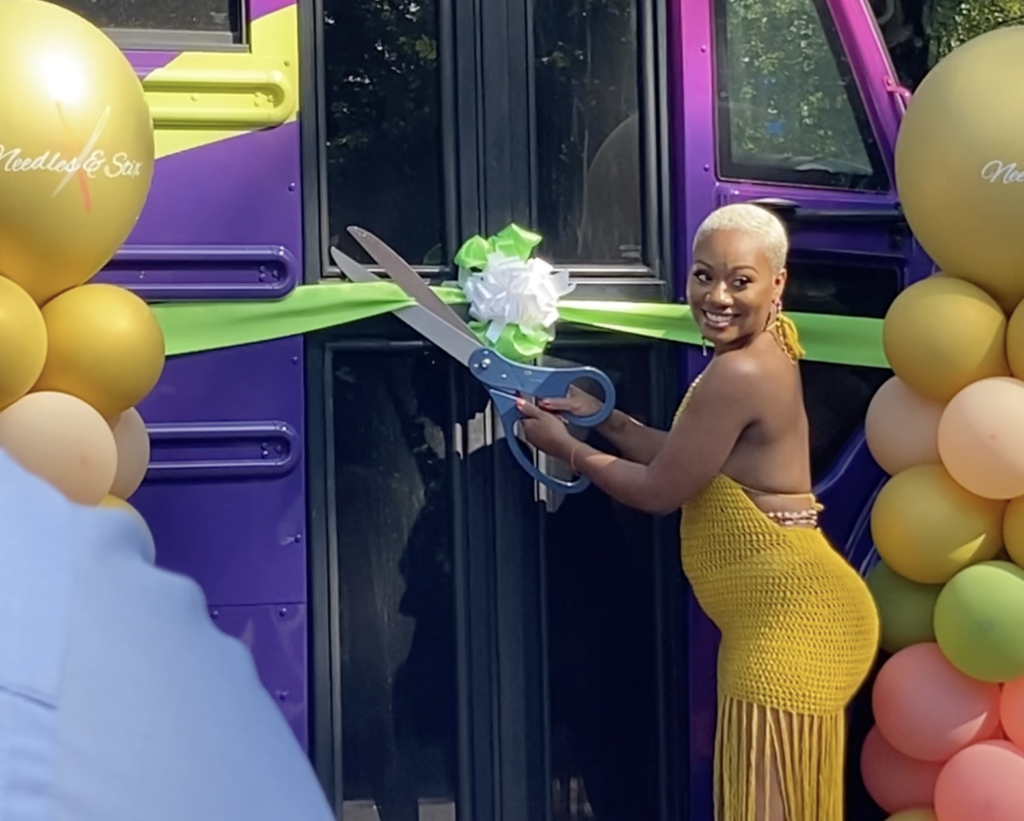 Jessica is looking forward to bringing her mobile boutique to festivals, markets, and special events. The bus's location will be posted on Needles and Stix' Instagram page as it travels to various locations. She hopes to work with local businesses who see the mutual benefit of letting her park the bus at their location to draw customers for both businesses. If anyone can do it, Jessica can. As her mother says, "Jessica's not one to wait around. She's gonna find a way to make it happen."
Visit Needles and Stix' website: https://shopneedlesandstix.com/
Follow Needles and Stix on Instagram: https://shopneedlesandstix.com/